The September 2018 UFO Mystery 3D Printing Box has landed. I would like to thank those who subscribed this month! Below you will find details of what was contained in this month's box! If you have not signed up to start receiving your box next month, click here to get more details!
This month was my first semi-themed UFO box. The colors and type of filament were specifically selected as representation of summer and the details of which are described below with each filament.
---
Congrats to Bill Devine for receiving the September 2018 Mothership Box
My UFO Box arrived today from @alienslacker. Wow I think the @captubes ant the cutter are worth the cost of this months subscription. But you get all the sample filaments, the monthly project to build, the clock (you can see the parts in the upper left corner). AWESOME pic.twitter.com/NpJHN3ct2v

— Bill-D it (@Bill_Devine) August 31, 2018
This month's Mothership box received a 3D Printed Mothership Maker Coin, unique to the September 2018 Capricorn sponsored Mothership Box and a 4 Meter Multi-Bundle Bowden Kit! a $45 value!

Bundle Contents:
• Two Meters XS Premium Low Friction Bowden Tubing
• Two Meters TL Premium Bowden Tubing
• One Ultra-Sharp Tubing Cutter
• Four Stickers
Check Out Capricorn
---
Thank this month's sponsors and contributors and companies who didn't try to shoot our UFO's out of the sky for using their product in this month's box.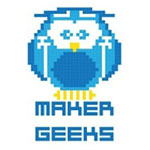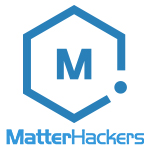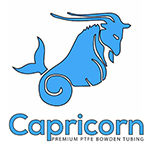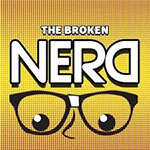 ---
Coupon Codes / Swag:
Candy: To go with the theme of "summer", this month I found gummi candy for Hamburgers, Hotdogs and Pizza! I thought it'd be pretty cool =D
Zyltech: 15% off all filament on the zyltech website.
The Broken Nerd: 20% off the Red Hood helmet file on his Etsy shop.

New Subscribers:
• Sample Packet of Magigoo
• Alien3D Sticker
• Mini Glow-in-the-dark Alien
---
Filament Samples
Mystery PLA
20 Meter Sample*
This month came with a 5th Filament sample, it's PLA that is no longer in production and each box contained 1 of 5 different colors.
• Extrusion Temp 180C to 210C
• Bed Temp 0-50C
Zyltech
20 Meter Sample*
12% Wood Fill PLA
• Extrusion Temp 180C to 210C
• Bed Temp 0-50C
• Coupon Code to Save 15%
The Zyltech 12% woodfill PLA was chosen to represent the trees of summer, it has a nice wood color and prints like any other PLA filament.
Get Zyltech Filament
---
Matterhackers
20 Meter Sample*
Forest Green MH Build PLA
• Extrusion Temp: 190 – 220C
• Bed Temp: 0 – 50C
The forest green was chosen to represent the trees, grass and vegetation of summer.
Visit Matterhackers Website
---
Polymaker
20 Meter Sample*
Yellow PolyLite PLA
• Extrusion Temp 190C to 220C
• Bed Temp 0-50C
The yellow was selected to represent the sunshine of summer, this yellow is bright and lively and looks really awesome with a slight orange hue.
Visit Polymaker Website
---
Maker Geeks
20 Meter Sample*
Translucent Red or Blue Crystal Raptor HTPLA
• Extrusion Temp 210C to 230C
• Bed Temp 0-50C
The blue filament was selected to represent the cool water of a beach vacation, and in turn the red was selected to represent the sunburn that resulted from that beach visit =P
Visit Maker Geeks Website
---
Bonus Items
Capricorn
Tube Cutter
To properly seat your Bowden tube, it is imperative to have a clean, square, end. Without this, you risk oozing, or worse, clogging, in the hot end. This super-sharp tubing cutter is the perfect tool for obtaining a clean, square cut in your tubing, every time.
Features a stainless steel blade and spring. The housing is made from tough durable plastic. There's a hole through the end so you can attach it to a key chain, hang it on a necklace, etc., so you won't lose it.
Fits up to 6mm diameter tubing. Can also be used to cut filament. (Do not use as a wire cutter or you will dull the blade, however.)
Visit Capricorn Website
---
Activity / Project
This month I was inspired by Dan the 3D Printing Dad and his 3D printed clock. I wanted to do something practical this month and with his permission I've created a design to go along with the clock parts in the UFO's also please check out Dan's clock design on thingiverse.
I hope you have fun with this project, and look forward to your shares on twitter with the tag #TheUFOInvasionIsHere!
• AA Battery Powered Quartz Clock
• Black Clock Hands
• Mounting washers, nut and hands cap
Get Project Files Here
---
Community Reaction