Thank You to this month's sponsors, contributors, and companies who didn't try to shoot our UFO's out of the sky for using their product in this month's box.
HAPPY HALLOWEEN!
Hey everyone =) I hope everyone is ready for Halloween! This month's project is a little more DIY, because it's possible y'all won't even want to use it for how I intended it lol. Or if you do, there's numerous options you could use it with - anywho, I hope you like it and that you're able to implement it in some way into a costume. If not, I'd still love to see how you use it!
Did everyone catch the Virtual East Coast RepRap Festival? If not, you may have missed me! Always try to do something a little different than others do for the Festivals, and this year was no different! If you did miss the FLASH MOB! Be sure to check out my YouTube channel... https://www.youtube.com/Alien3D and check out the official video that was played during VERRF as well as the extended version.
I have some more fun projects in the works that may require y'all to think outside of the box a little. I know some months the printed parts are a little lacking, but some days there just aren't enough hours in the day for 1 person lol. I do appreciate those who have been submitting alternative project parts to make the projects even better.
For those interested in talking more about projects and accessories and Alien3D In general, come join the discord channel! https://discord.gg/McKMvKS
Thank You ~Josh
Congrats to Brett E.
for winning the October 2020 Mothership Box!
This month's Mothership winner received a 12v E3D Hemera =)
Magnet for Sandoz
Sticker for Zimmy
Sticker for Tiff's Lemondade Stand
Sticker for Venturi3D
Sticker for Engravinator
Riced Krispie Treats
Discount codes for Sandoz
Please login to view codes if you received this months UFO.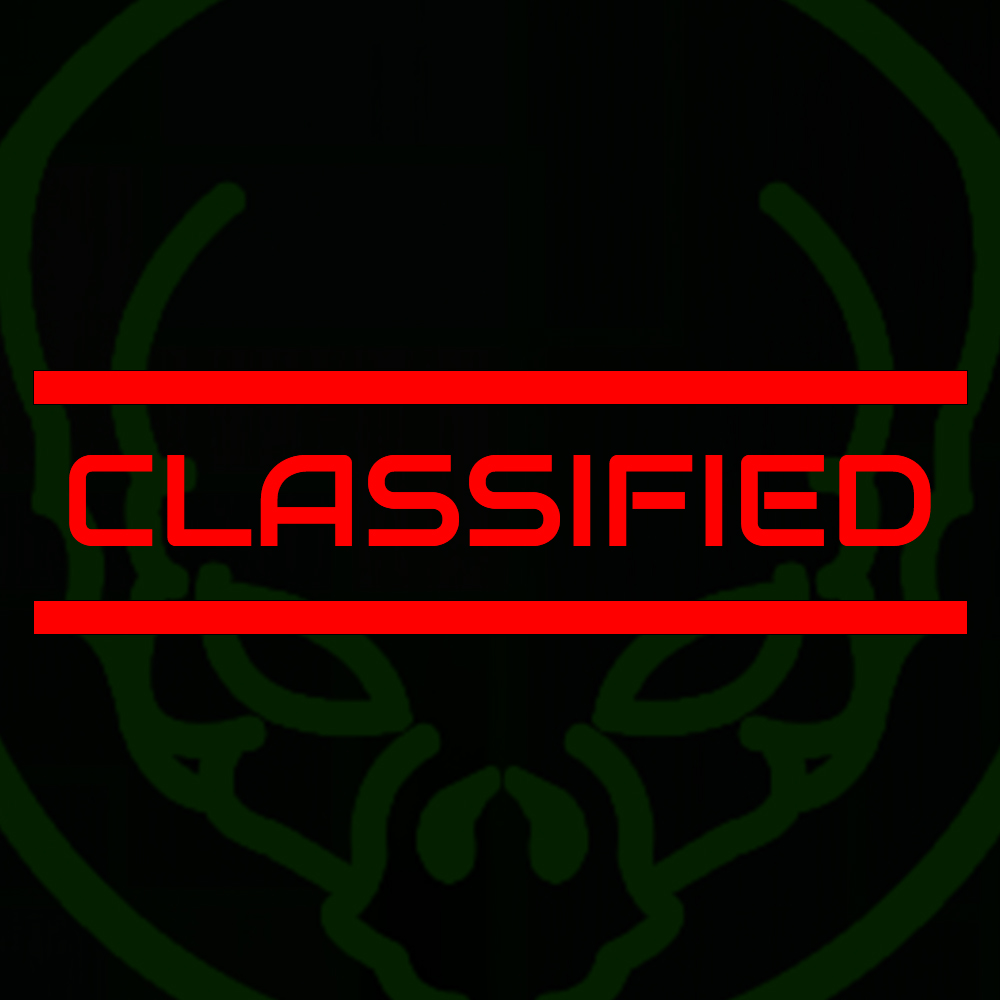 Month 3 of 12
On the ends of each UFO for 12 months you'll find a 1/12th piece of a puzzle. At the end of the 12 months they can be combined for a larger image.
Looking forward to your guesses =) #UFOPUZZLE
All filament samples are at least 20 meters in length (actually more, I increased the length to eat up the extra filament being left behind on the rolls)
Sandoz reached out to me wanting to get the word out for some new filament they are carrying. One of which is quite peculiar... and PLA/ABS blend!... So all 4 samples are from Sandoz this month =)
PLA Plus - Orange
Extrusion Temp: 200 to 230C
Bed Temp: 60 to 75C
PLA Silk+ - Red
Extrusion Temp: 200 to 230C
Bed Temp: 50 to 65C
Speed(mm/s): 50-110
PETG - Transparent Green
Extrusion Temp: 230 to 250C
Bed Temp: 60 to 80C
Speed(mm/s): 40-80
PLA-F - Brown (PLA/ABS Blend)
Extrusion Temp: 230 to 240C
Bed Temp: 60 to 80C
ZYLtech carries a larger version of this spool holder, but I needed to simplify it to a) fit into the UFO box and b) make it a little cheaper to fit within the budget lol
Included:
4 Pillow Blocks
8 Bolts
8 Nuts
2 x 2020 Extrusions
2 x 8mm Rods
Sound Activated NeoPixels
Parts included in UFO:
Arduino Nano
KY-038 Sound Mic
30 Light 0.5 Meter NeoPixel Strip
Wires
9v Battery Clip
Power Switch
Sooooo... As I mentioned, this month is a bit more DIY. Initially I came up with this to serve as a light up mask for Halloween. So when you talk, different rows of lights would activate based on how loud the words were spoken.
However, since Halloween may be cancelled for a lot of people, or even if not - all of you may wear different kinds of masks, have different sized faces, etc... so I really couldn't come up with a "One Size Fits All and Every Situation" 3D Print.
So instead, I'm going to show you how it works and you can implement it however you'd like lol.
I've documented in the code the different things you can change, and there is a site out there... https://adrianotiger.github.io/Neopixel-Effect-Generator that can help you generate different effects.
As mentioned, initially this was meant to be lights in "rows". Each row consisting of 6 lights. You can cut the LED strip along the white lines, and then reconnect them with wires, just follow the 5v to 5v, Signal to Signal, and GND to GND. This makes it more flexible to have the rows of lights.
If you have any questions, please feel free to reach out to me. =)