Congrats to Michael S.
for winning the November 2022 Mothership Box!
This month, the Mothership prize is a CR-10 Smart from Sliceworx
Mini Caramel Cow Tail
Trading Cards
Filament, It's What's for Dinner Sticker
Please login to view codes if you received this months UFO.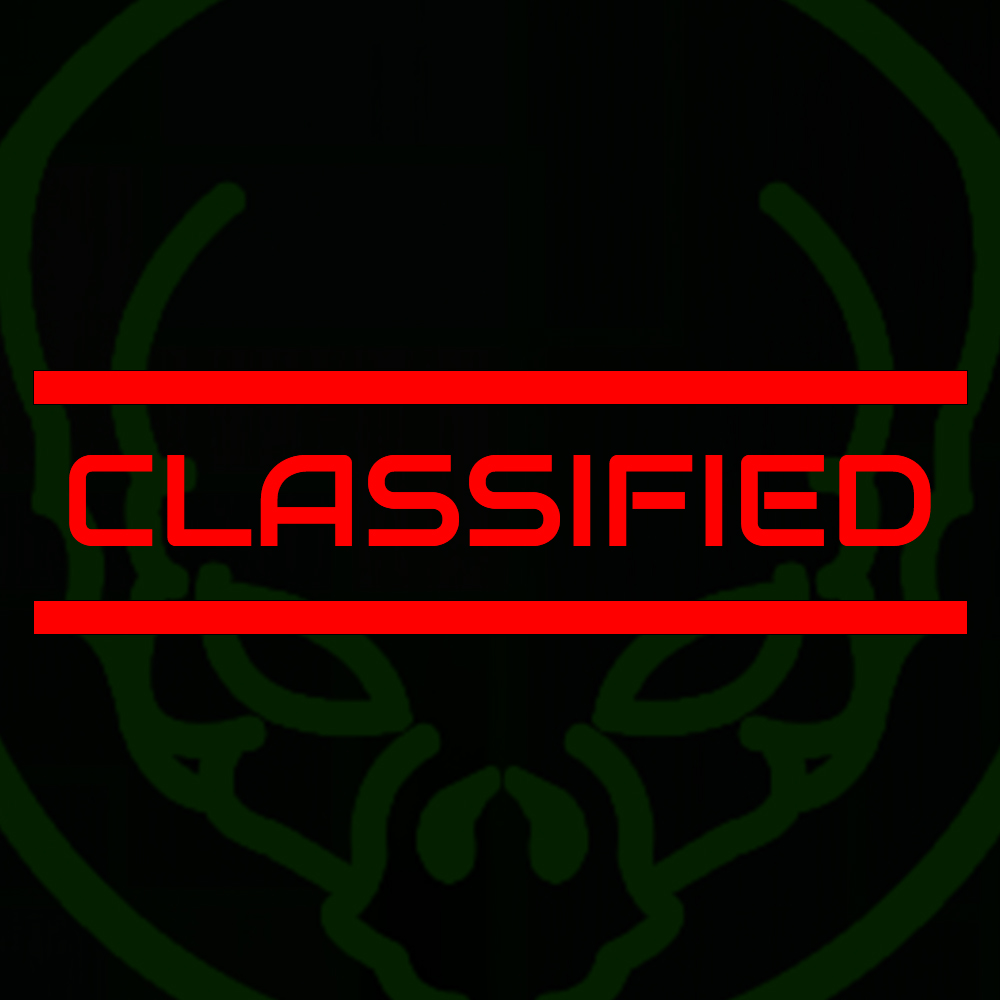 Subscriber
@tsiolkovsky
created a neat trading card holder for the top of the printer to hold the card for the sample you're printing with!
All filament samples are at least 20 meters in length (actually more, I increased the length to eat up the extra filament being left behind on the rolls)
Those looking for a sample spooler, MadMonkey designed this one and it's been my favorite so far https://www.printables.com/model/36621-expandable-sample-spool-holder
Since I went to ERRF I thought it'd be cool to do an ERRF theme this month. 2 Filament brands have been in the UFOs previously, but 2 new companies were found!
Capricorn
Capricorn keeps expanding their filament offerings and has some great colors available. I brought these home from ERRF!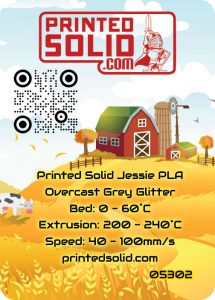 Printed Solid
It's great to have Jessie's PLA back in the UFO! Such a great filament, extruded in the USA and at a really great price! Their color selection keeps on growing!
CookieCad
Their site started as an online cookie cutter generator, and they've expanded into some great chocolate chip (marble) filaments with a variety of soft colors!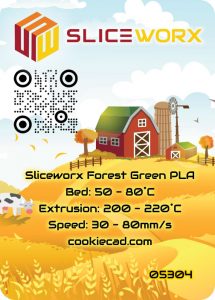 Sliceworx
If you were looking for their website the last time they were in the UFO, it is now live! Filament, printers and accessories can also be found!
OMG WHERE IS THE ACCESSORY!?!?!?!
So this month I came across a device for the project that I thought was really awesome! With great awesomeness comes great costbility lol - the project part took up the entire Project & Accessory budget this month, but while it is a project - it is also an accessory! Read below for more information!
+Nano version of the UFOs received an Arduino Nano
As mentioned, this project doubles as the accessory. While only the device itself is included and usable by itself, it has connections for additional components that allows for expanded functionality.
With WiFi, Bluetooth, Touch Screen and expandability - I'd love to see what else you do with it!
DSK has done an amazing job turning this device into a quick access shortcut button accessory for your computer via Bluetooth, check out his project page below as he has links for you to check out for additional functionality!
UFO Kit Contains:
ESP32 Arduino LVGL WIFI & Bluetooth Development Board 2.8" 240*320 Smart Display Screen With Touch WROOM
Project Parts and Instructions
You can earn $5 off your subscription each month by referring new customers. They'll get $5 off an order of $35 or more (like a 1 Month UFO!) and you'll get a $5 credit which can add up to FREE UFO's. Simply visit
https://www.alien3d.us/invite/
to see your code!