Thank You to this month's sponsors, contributors, and companies who didn't try to shoot our UFO's out of the sky for using their product in this month's box.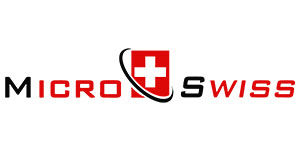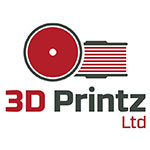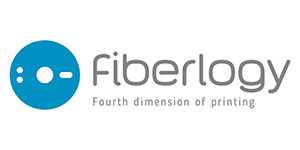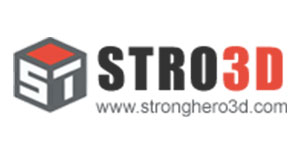 The January 2019 UFO Mystery 3D Printing Box has landed! Since it was the first box of the year, I really wanted to do something special. So this month contained 6 samples! The accessory and the project I felt were also pretty stellar to start the new year off, so check out the details below of what all was in the box!
Congrats to Matt (Jake from State Farm) for receiving the January 2019 Mothership Box!
The Mothership Box this month contained a 3D Printed Mothership Coin unique to the January 2019 Mothership Box. The Mothership Bonus item this month were 6 full rolls of filament instead of the 6 samples that came in the regular UFOs!
Congrats to Jeffrey M. for receiving the January 2019 Filaments Only Scout Ship Box!
The Filaments Only Scout Ship Box is given to one random Filaments Only subscriber and receives a unique 3D printed Scout Ship and full UFO box with the projects and accessory for that month!
15% off at Micro Swiss
Micro Swiss Sticker
Kuntry3D Sticker
FilamentOne sticker (1 of 2 different ones)
10% off 3D Gloop Card
New Subscribers Received:
Sample bottle of 3D Gloop PLA
Alien3D Sticker
Mini Glow-in-the-dark Alien (shipping separate)
Hardened Nozzle Plated A2 Tool Steel M6 Thread 1.75mm, 0.4mm
Start off the New Year with a fresh nozzle!
This is RepRap style nozzle, it is made from a A2 Tool Steel, heat treated to 57-62 RC and plated with TwinClad XT coating. If you are working with abrasive Carbon Fiber, Stainless Steel, wood filled or any other metal filled filaments, this will greatly improve the life of your nozzle.
Temperature & Humidity Sensor
Another New Year resolution! Be sure that your filament is stored properly by monitoring the temperature and humidity of the storage area or bins!
This month came with:
Arduino Nano with USB cord
Temperature & Humidity module
16x2 LCD with module & potentiometer
Prototype breadboard with sticky back
6 Male to male wires
Note, if you'd like to change the Celsius to Fahrenheit you can edit the following code in the Arduino project file (Thank you to Mark Rink!)
//lcd.print("C");
lcd.print("F");
and
//lcd.print(i[2]);
lcd.print((int)round(1.8*i[2]+32));
Download LCD Screen Driver 1.3.5
Download 3D Printable Case Files
Alternative case by Tony Nunez / Casa Del Whacos: https://www.thingiverse.com/thing:3352002
Wiring is complete!
Programming the Arduino:
I am using Arduino IDE 1.8.5. I have seen that with newer versions, there are "new" and "old" bootloaders. So in the step to select the processor, if the 328p doesn't work, try the 328p (old bootloader). If that also doesn't work, check in the Device Manager that the Nano is actually being recognized and being assigned a COM port. If it's listed under unknown or other devices, try installing the drivers from https://www.ftdichip.com/Drivers/D2XX.htm
Fire up Arduino IDE
Download the project code above and open the project file in Arduino IDE
Download the LCD Screen Driver, then go to Sketch > Include Library > Include ZIP Library, find the downloaded LCD zip file and include it.
Go to Tools > Board > Select Arduino Nano
Go to Tools > Processor > Select ATMega328P
Go to Tools > Port and make note of what ports are listed
Plug in the Arduino Nano to a USB port
Go back to Tools > Port and select the new port that has shown up.
Click the Upload button, and... after compiling and uploading...
You should have a working Temperature and Humidity sensor!
Construct the case:
The case is designed so you can run the wires of the temperature/humidity sensor through the back, and then has a lip so that you can cut out a square in a plastic tub and seal the case lip to the tub. Use silicone or E6000, also plug the wire hole.
Align the assembled electronics so that the Micro USB of the Nano is flush to the bottom port to be able to plug in the USB cord.
Peel the sticky cover off the breadboard and stick it to the inside of the case.
Run the wires of the temp/humidity sensor 1 at a time through the small hole in the back.
Snap the top onto the case. (May have to bend some pins for the top to sit flush)
Optional: Glue/Silicone the case through a hole in a plastic tub to use it as a dry box and monitor the humidity/temp of your drybox =)