The February 2019 UFO Mystery 3D Printing Box has landed! This month was themed for Valentine's Day, with all filament colors representing the holiday. Additionally we got some special swag from Superman Jonathan Belle and a special Valentine's flower designed by DasMia! So check out the details below of what all was in the box!
Congrats to ... waiting for tweet ... for receiving the February 2019 Mothership Box!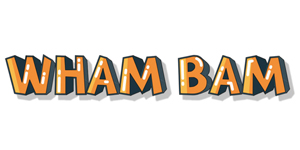 This Month's Mothership prize is a voucher to claim a WHAM Flexplate System. With this voucher, the winner can go to whambamsystems.com to order a Flex Plate system the size needed for their bed, enter the code for a free system with free shipping.
Congrats to ... waiting for tweet ... for receiving the February 2019 Filaments Only Scout Ship Box!
The Filaments Only Scout Ship Box is given to one random Filaments Only subscriber and receives a unique 3D printed Scout Ship and full UFO box with the projects and accessory for that month!
Discount at Plas3D
"Superman" Jonathan Belle "Be Super" Sticker

Kuntry3D Sticker or Alien3D Magnet
DasMia Sticker
Review3D Magnet
FilamentOne sticker (1 of 2 different ones)
Heart Suckers
New Subscribers Received:
Sample bottle of 3D Gloop PLA
Alien3D Sticker
Mini Glow-in-the-dark Alien
Adjustable T-Handle Ratchet Metric Tapping Thread Machinist Tool Set 5pcs - M3-M8 Machine Screw
As 3D Printers, there are often times that we need to design holes for parts to screw together. Sometimes the design isn't always the best fit for the screws. With this tapping set, you should be able to get the right sized hole every time without worrying about designing the perfect holes into your model!
The set that came in the UFO has upgraded harder bits, but you can find a similar set on Amazon (referral link)
LED Color Changing Lithophane Box
The UFO contained a 30 LED Light, remote controlled USB powered color changing light set. (2 boxes received 60 LED and the trifold said 60 LED as I believed I was getting 60 LED strands when I ordered)
I created a lithophane lightbox in December for a friend of mine who is a twitch streamer (xb0shi3x), and I thought it would be a pretty awesome thing to create for a loved one as a Valentine's present.
The box I've designed is for a 150 x 116 x 4mm 3D Printed Lithophane photo. I used this Image to Lithophane generator to create it using a 1966 x 2538px photo that I made into a greyscale image in photoshop.
Lithophanes should be printed in a white, no more than 4 to 5mm thick, and 100% infill.
The box itself is a top and bottom. The LED strand I secured to the back of the top part with 2 part epoxy, curving it back and forth like a snake from the left side to the right side, keeping the lights facing forward and held in place with clamps while the epoxy dried.
Then the end should fit into the bottom. There is a rectangle in the front of the bottom in which I secured the IR receiver so that it is clearly visible so that the remote control can work with it. Then the USB cord fits out of the slot in the back.
I then used 3D Gloop to secure the top and bottom parts together.
I did not take enough pictured when creating the first one, so I will build another if need be to better walk you through the build process.
3D Printed Rose and Lily by DasMia
When DasMia released the project for the 3D Printed Rose, I thought it was absolutely AMAZING! So I asked her if I could link out to it in this month's reveal post... she then told me she was working on a 2nd flower as well, which opens up and reveals a small container that can hold a Valentine's present like a ring! So I'd like everyone to please check out DasMia's Rose and Lily!