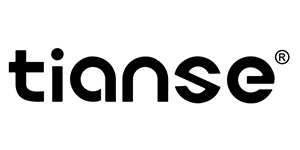 Whew - I'll be so glad when summer is over, it's HOT! lol - So usually I save a useless project for November lol, but this month's project is something I've wanted to make for a long time, and with the great guys over at Just Add Filament, this month's project is as useless as ever! I really hope you like it =)
For the accessory, I know it's not "3D Printing" related, but this month and the next 2 months accessories I think are pretty good companion accessories for the UFO, and probably things I should have done long ago haha, but better late then never =D
Slowly getting closer to being on time - so thank you all again for sticking it out with me!
Josh ~Alien3D
Congrats to David Y.
for winning the August 2021 Mothership Box!
This month, David received a $100 gift card for Alien3D - aka I totally forgot to order something else this month lol. Hopefully you find it useful David!
JustAddFilament Sticker
Filament Trading Cards
Breakfast Cereal Bars
Please login to view codes if you received this months UFO.
Subscriber
@tsiolkovsky
created a neat trading card holder for the top of the printer to hold the card for the sample you're printing with!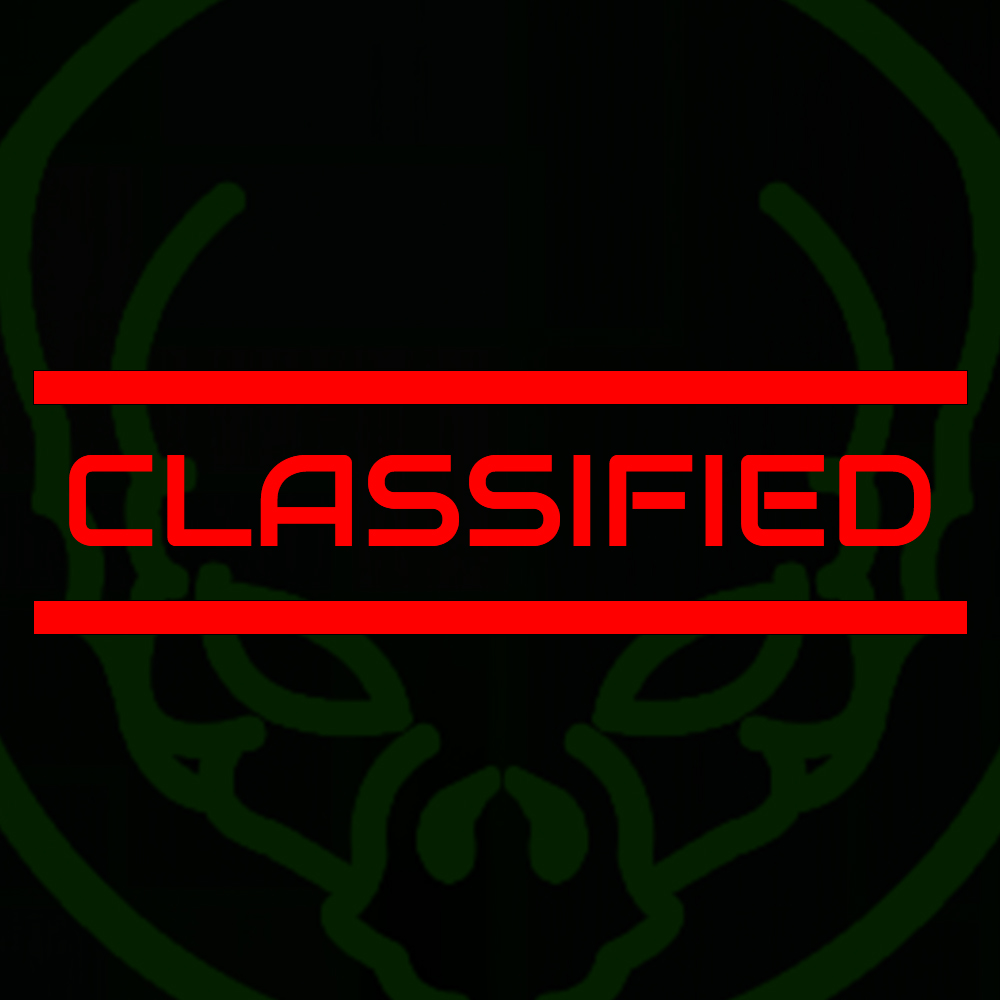 Month 12 of 12
This marks the end of the first UFO Puzzle - and as most of you guessed early on, it's Jordon / MadMonkey's Monkey Pirate =P
For those who were able to collect all 12, I hope you enjoyed this. Do y'all think I should continue with a new puzzle? I'll also accept other fun ideas you may have!
All filament samples are at least 20 meters in length (actually more, I increased the length to eat up the extra filament being left behind on the rolls)
Knight's War Red - PLA
Nozzle: 190 - 220C
Bed: 0 - 60C
Speed: 50-110mm/s
Since KWR is back in stock, I thought y'all would enjoy a sample! I really love this color of the blood red with the black glitter that NAK 3D came up with. I hope you like it!
Check out Alien3D Filaments
Shiny Silk Silver Blue - PLA
Nozzle: 180 - 240C
Bed: 20 - 70C
Speed: 20 - 50mm/s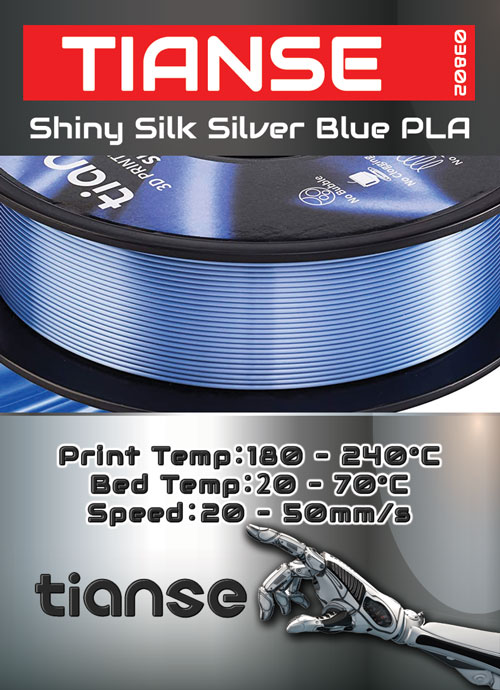 Purple - PLA+
Nozzle: 190 - 220C
Bed: 25 - 60C
Speed: 40 - 70mm/s
Vertigo Galaxy Black - PLA
Nozzle: 195 - 215C
Bed: 50 - 70C
Speed: 40-70mm/s
I absolutely want to apologize for this filament this month. I'm not going to even link out to it. I've used Stronghero3D filament in the UFO previously and didn't have any issues with it, but this batch was absolutely terrible. In 38 months and 156 different sampled filaments, I've NEVER seen one with such terrible tollerance. On a single spool (and about 85% of the spools were similar) it ranged from 0.9 to 1.9 in the couple strands I tested on the spool. All I can say is that I am sorry, and if you choose to print with it... Good Luck!
I'll try to work it in the budget to provide an extra sample within the next few months.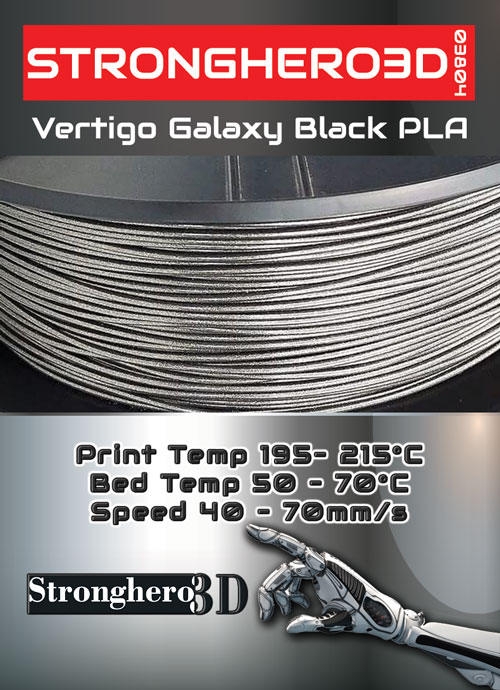 Soldering Arm Helper Thinger
This year there has been a lot more soldering projects in the UFO, and I was thinking I really needed one of these lol, I am hoping you do to!
While the arms come with a clamp, thanks to
SaltyPrints3D
, there is also now a base available! Download it below.
Download Base from SaltyPrints3D
As I mentioned above, I've wanted to make one of these for a long time but just never got around to it and all of the kits I saw were pretty complicated lol. But I think that this kit that Just Add Filament has come up with is awesome!
First I want to point out that I sourced all of the parts myself, so this isn't EXACTLY the kit that Just Add Filament sells, so I trust their kits are sourced with better standards lol. I however have a budget with the UFOs lol. But I did get their blessing and the links below go to their site!
Thank you again Nate and Keith!
All of the instructions from their site "should" match up with the parts included in the UFO:
1 x Gearmotor
2 x AA Battery Holder
1 x Switch, nut and washers
1 x Limit Switch
Scrap Wires
7 x M3x10 bolts
7 x M3x4 Brass Inserts
Additionally, the great Fernando has created an Alien3D version of the printed parts with a tiny little surprise guy that I think is abso-flippin-adorable! LOL
Just Add Filament Useless Box Kit
Just Add Filament Useless Box Kit Instructions
Fernando's Alienified Useless Box STL Files